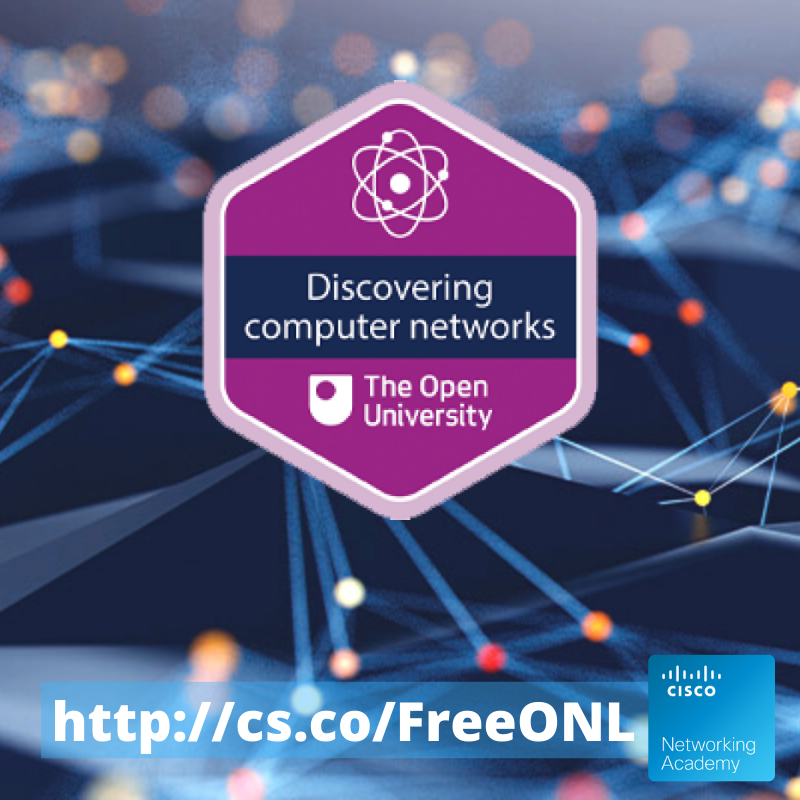 The Open Networking Lab project has launched a free online course entitled "Discovering computer networks: hands on in the Open Networking Lab", where learners can explore how computer networks operate, discover how data is sent around the internet, as well as put their understanding into practice using the PT Anywhere network simulator to create their own simulated computer networks.
The course uses a new teaching approach based on:
short screencasts
hands-on computer networking activities
quizzes and other self-assessment activities
These elements are tightly integrated to provide an active, iterative learning experience aimed specifically at young people, but suitable for everyone. Upon completion of the course, learners will earn a free statement of participation issued by The Open University.