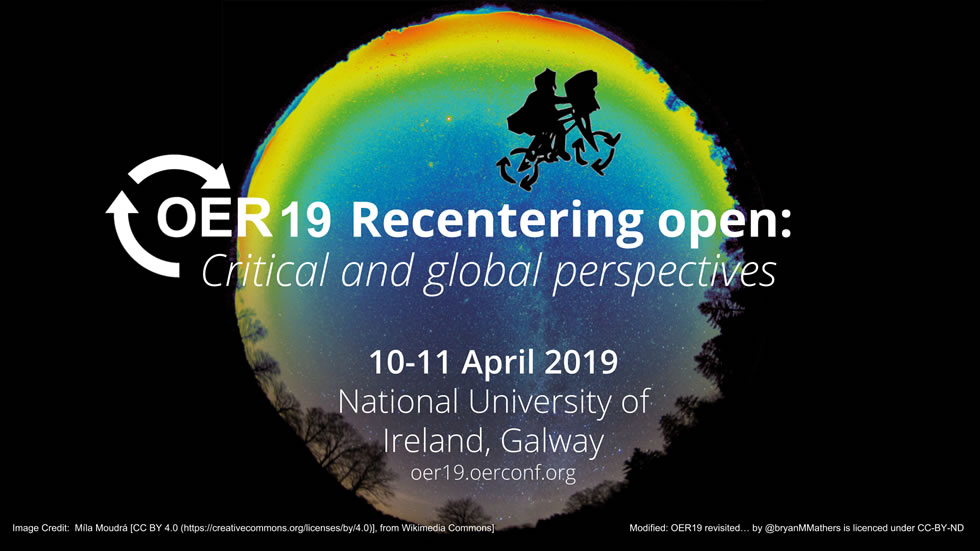 Blog post by Karen Kear
Three members of the ONL team (Jon, Allan and Karen) recently attended the OER19 conference in Galway. This conference, which is organised by the Association for Learning Technology (ALT), is about Open Educational Resources and Open Education Practice. It was therefore an ideal venue for presenting the project's work; the ONL will be delivered as an open educational resource, freely available on the web.
Jon presented our 20-minute talk, which introduced the project and its aims, as well as some of the findings from the two pilot evaluations. The slides are available on the Open University's Open Research Online repository. We enjoyed meeting other open education practitioners, and feeling part of a community aimed at opening up education worldwide.